Pro Series Helper Springs for various Chevrolet and GMC Truck Applications. Check vehicle fitment.
Part Number: 61912
PRO-SERIES HELPER SPRING
Pro Series up to 2500 lbs. Level Load capacity. Great for u00bd, u00be and 1-ton applications. Over axle mounting design makes for a quick and easy installation. ATTENTION: IF EQUIPPED WITH FACTORY CONTACT OVERLOAD SPRINGS CHECK VEHICLE FITMENT ABOVE FOR SPECIFIC INFORMATION ON YOUR YEAR AND MODEL VEHICLE.
Fits the following:
1988 - 2000 GMC C2500
1988 - 2000 GMC K2500
1988 - 2000 GMC C3500
1988 - 2000 GMC K3500
1988 - 2000 Chevrolet C2500
1988 - 2000 Chevrolet K2500
1967 - 1972 Chevrolet C10 Suburban
1967 - 1972 Chevrolet K10 Suburban
1967 - 1972 GMC C15/C1500 Suburban
1967 - 1972 GMC K15/K1500 Suburban
1967 - 1972 Chevrolet K10 Pickup
1988 - 2000 Chevrolet C3500
1988 - 2000 Chevrolet K3500
1975 - 1986 Chevrolet C10
1988 - 1998 Chevrolet K1500
1979 - 1986 GMC C1500
1988 - 1998 GMC C1500
1975 - 1978 GMC C15
1967 - 1974 GMC K15/K1500 Pickup
1979 - 1986 GMC K1500
1988 - 1999 GMC K1500
1975 - 1978 GMC K15
2014 - 2020 GMC Sierra 1500
1967 - 1972 Chevrolet K20 Pickup
1967 - 1972 Chevrolet K20 Suburban
1975 - 1987 Chevrolet C20
1975 - 1986 Chevrolet K20
1975 - 1986 Chevrolet K10
1999 - 1999 Chevrolet Silverado
2007 - 2020 Chevrolet Silverado 1500
1988 - 1998 Chevrolet C1500
1995 - 1999 Chevrolet Silverado
1973 - 1974 Chevrolet C10 Pickup
1999 - 2006 Chevrolet Silverado 1500
1999 - 2006 GMC Sierra 1500
2007 - 2007 Chevrolet Silverado 1500 Classic
2007 - 2007 GMC Sierra 1500 Classic
2007 - 2013 Chevrolet Silverado 1500
2007 - 2020 GMC Sierra 1500
2014 - 2020 Chevrolet Silverado 1500
- Chevrolet C3500
- Chevrolet K3500
- GMC C3500
- GMC K3500
- Chevrolet C2500
- Chevrolet K2500
- GMC C2500
- GMC K2500
- GMC C15/C1500 Suburban
- GMC K15/K1500 Suburban
- Chevrolet K10 Pickup
- Chevrolet C1500
- Chevrolet C10
- Chevrolet K1500
- GMC C1500
- GMC C15
- GMC K15/K1500 Pickup
- GMC K1500
- GMC K15
- Chevrolet C10 Suburban
- Chevrolet K10 Suburban
- Chevrolet K20 Pickup
- Chevrolet K20 Suburban
- Chevrolet C20
- Chevrolet K20
- Chevrolet K10
- Chevrolet Silverado
- Chevrolet C10 Pickup
- Chevrolet Silverado 1500
- GMC Sierra 1500
- Chevrolet Silverado 1500 Classic
- GMC Sierra 1500 Classic
1967 - 1972 GMC C15/C1500 Suburban
1967 - 1972 GMC K15/K1500 Suburban
1967 - 1972 Chevrolet K10 Pickup
1979 - 1986 GMC K1500
1988 - 1999 GMC K1500
1975 - 1978 GMC K15
1967 - 1972 Chevrolet C10 Suburban
1967 - 1972 Chevrolet K10 Suburban
1979 - 1986 GMC C1500
1988 - 1998 GMC C1500
1975 - 1978 GMC C15
1967 - 1972 GMC K15/K1500 Pickup
1973 - 1974 GMC K15/K1500 Pickup
1988 - 1998 Chevrolet C1500
1995 - 1999 Chevrolet Silverado
1975 - 1986 Chevrolet C10
1988 - 1998 Chevrolet K1500
1999 - 1999 Chevrolet Silverado
2007 - 2019 Chevrolet Silverado 1500
2007 - 2019 GMC Sierra 1500
2014 - 2019 GMC Sierra 1500
1967 - 1972 Chevrolet K20 Pickup
1967 - 1972 Chevrolet K20 Suburban
1975 - 1987 Chevrolet C20
1975 - 1986 Chevrolet K20
1975 - 1986 Chevrolet K10
1999 - 2006 GMC Sierra 1500
2007 - 2007 Chevrolet Silverado 1500 Classic
2007 - 2007 GMC Sierra 1500 Classic
2007 - 2013 Chevrolet Silverado 1500
2007 - 2013 GMC Sierra 1500
2014 - 2019 Chevrolet Silverado 1500
1973 - 1974 Chevrolet C10 Pickup
1999 - 2006 Chevrolet Silverado 1500
Price: $350.86
Features and Benefits
Level Load Capacity up to 2500 lbs
Over axle mounting design
Easy installation
Silent Ride Feature on most models
Warranty: Limited Lifetime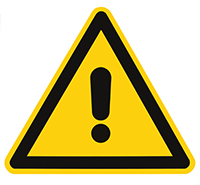 WARNING: Cancer and Reproductive Harm - www.P65Warnings.ca.gov