LP-25 Progressive Rate Load Leveling Helper Springs Dodge, Ford, GM. Check vehicle fitment.
Part Number: 2510
LP-25 Progressive Rate Load Leveler Helper Springs
The Hellwig LP-25 Helper Spring set the standard for all other aftermarket helper springs. Featuring a Progressive Rate design with up to 2,500lb level load weight capacity, it is the workhorse of the Hellwig Spring line. This is ideal for fleet applications or vehicles that consistently carry a heavy load day in and day out. ATTENTION: MUST PURCHASE LP MOUNGTING KIT FOR INSTALLATION. IF EQUIPPED WITH FACTORY CONTACT OVERLOAD SPRINGS CHECK VEHICLE FITMENT ABOVE FOR SPECIFIC INFORMATION ON YOUR YEAR AND MODEL VEHICLE.
Fits the following:
- Chevrolet C30
- Chevrolet K30
- Chevrolet K3500
- Chevrolet C30 Pickup
- Chevrolet K30 Pickup
- Chevrolet V2500 Suburban
- GMC V2500 Suburban
- GMC C15 Suburban
- GMC C25 Suburban
- GMC K15 Suburban
- GMC K25 Suburban
- GMC Yukon
- GMC Yukon XL 1500
- GMC Yukon XL 2500
- GMC C15/C1500 Suburban
- GMC C25/C2500 Suburban
- GMC K15/K1500 Suburban
- GMC K25/K2500 Suburban
- GMC K2500 Suburban
- Chevrolet K2500 Suburban
- Chevrolet V1500 Suburban
- Chevrolet V10 Suburban
- Chevrolet K1500 Suburban
- GMC K1500 Suburban
- GMC R2500 Suburban
- Chevrolet Suburban 2500
- Chevrolet K10 Suburban
- GMC R1500 Suburban
- Chevrolet Suburban 1500
- Chevrolet K20 Suburban
- Chevrolet V20 Suburban
- GMC V1500 Suburban
- GMC G35/G3500 Van
- Dodge W100
- Chevrolet C2500 Suburban
- Dodge B350
- Dodge B250
- Chevrolet C1500 Suburban
- GMC C1500 Suburban
- Chevrolet C20 Suburban
- Dodge W250
- Chevrolet C10 Suburban
- Dodge B300
- GMC C2500 Suburban
- Chevrolet G20 Van
- Dodge B2500
- Cadillac Escalade
- GMC C25/C2500 Pickup
- GMC C15/C1500 Pickup
- Chevrolet K10 Pickup
- Ford E-350 Super Duty
- Dodge B100
- Dodge B200
- Chevrolet G10 Van
- Ford F-150
- Dodge B150
- Chevrolet G30 Van
- Chevrolet K20 Pickup
- GMC G1000 Series
- GMC G15/G1500 Van
- Dodge B1500
- GMC K25/K2500 Pickup
- GMC K15/K1500 Pickup
- GMC G25/G2500 Van
- Ford E-350 Econoline
- Ford E-250
- Ford F-100
- Ford E-250 Econoline
- GMC Sierra 1500 HD
- GMC K15
- GMC K25
- GMC R1500
- GMC Sierra 1500
- Ford Bronco
- Ford E-150 Econoline
- Ford E-150
- GMC V1500
- GMC V2500
- Chevrolet K2500
- Chevrolet Silverado 1500
- GMC C15
- GMC R2500
- GMC Savana 1500
- Chevrolet V20
- GMC G1500
- Chevrolet V10
- GMC C25
- GMC G15
- GMC G25
- GMC G2500
- GMC Savana 2500
- GMC G35
- GMC G3500
- GMC Savana 3500
- GMC K2500
- Chevrolet K10
- Chevrolet K1500
- GMC K1500
- Chevrolet K20
- Chevrolet K5 Blazer
- Chevrolet C1500
- GMC C1500
- Chevrolet C2500
- GMC C2500
- Chevrolet Express 1500
- Chevrolet G10
- Chevrolet Express 2500
- Chevrolet G20
- Chevrolet Express 3500
- Chevrolet G30
- Ford F-250
- GMC C35/C3500 Pickup
- GMC K35/K3500 Pickup
- Dodge B100 Van
- Dodge B200 Van
- Dodge B300 Van
- Dodge W100 Pickup
- Jeep Cherokee
- Jeep Grand Wagoneer
- Chevrolet Blazer
- GMC K35
- Chevrolet Silverado 1500 Classic
- GMC R3500
- GMC V3500
- Jeep Wagoneer
- GMC C35
- Chevrolet Tahoe
- Chevrolet C3500
- GMC C3500
- GMC K3500
- GMC Sierra 1500 Classic
1997 - 2001 Chevrolet Tahoe
1987 - 1988 Chevrolet V10 Suburban
1969 - 1974 GMC K15/K1500 Suburban
1969 - 1974 GMC K25/K2500 Suburban
2004 - 2004 Chevrolet Silverado 1500
2007 - 2007 Chevrolet Silverado 1500 Classic
1995 - 1995 Chevrolet Tahoe
1988 - 1988 Chevrolet V10 Suburban
1989 - 1991 Chevrolet V1500 Suburban
1987 - 1991 GMC V1500 Suburban
1987 - 1988 Chevrolet V20 Suburban
1989 - 1991 Chevrolet V2500 Suburban
1987 - 1991 GMC V2500 Suburban
1975 - 1978 GMC C15 Suburban
1975 - 1978 GMC C25 Suburban
1975 - 1978 GMC K15 Suburban
1975 - 1978 GMC K25 Suburban
1992 - 2001 GMC Yukon
2000 - 2001 GMC Yukon XL 1500
2000 - 2001 GMC Yukon XL 2500
1969 - 1974 GMC C15/C1500 Suburban
1969 - 1974 GMC C25/C2500 Suburban
1969 - 1986 Chevrolet C20 Suburban
1992 - 1999 Chevrolet C2500 Suburban
1979 - 1986 GMC C2500 Suburban
1992 - 1999 GMC C2500 Suburban
1969 - 1986 Chevrolet K10 Suburban
1992 - 1999 Chevrolet K1500 Suburban
1979 - 1986 GMC K1500 Suburban
1992 - 1999 GMC K1500 Suburban
1969 - 1986 Chevrolet K20 Suburban
1992 - 1999 Chevrolet K2500 Suburban
1979 - 1986 GMC K2500 Suburban
1992 - 1999 GMC K2500 Suburban
1987 - 1991 GMC R1500 Suburban
1987 - 1991 GMC R2500 Suburban
2000 - 2001 Chevrolet Suburban 1500
2000 - 2001 Chevrolet Suburban 2500
1995 - 2001 Chevrolet Tahoe
1984 - 1994 Dodge B350
1975 - 1977 Dodge W100
1986 - 1989 Dodge W100
1981 - 1993 Dodge W250
1995 - 1998 Dodge B2500
1967 - 1974 Chevrolet G20 Van
1971 - 1974 GMC G35/G3500 Van
1999 - 2000 Cadillac Escalade
1969 - 1986 Chevrolet C10 Suburban
1992 - 1999 Chevrolet C1500 Suburban
1979 - 1986 GMC C1500 Suburban
1992 - 1999 GMC C1500 Suburban
1973 - 1974 GMC C25/C2500 Pickup
1964 - 1966 GMC G1000 Series
1967 - 1974 GMC G15/G1500 Van
1967 - 1974 GMC G25/G2500 Van
1973 - 1974 GMC K15/K1500 Pickup
1973 - 1974 GMC K25/K2500 Pickup
2004 - 2014 Ford E-350 Super Duty
1975 - 1980 Dodge B100
1995 - 1998 Dodge B1500
1981 - 1994 Dodge B150
1976 - 1980 Dodge B200
1981 - 1994 Dodge B250
1976 - 1980 Dodge B300
1981 - 1982 Dodge B350
1974 - 1996 Ford Bronco
1975 - 2002 Ford E-150 Econoline
2003 - 2012 Ford E-150
1975 - 2002 Ford E-250 Econoline
2003 - 2012 Ford E-250
1987 - 1987 Ford E-350 Econoline
1989 - 2000 Ford E-350 Econoline
1967 - 1983 Ford F-100
1975 - 1993 Ford F-150
1995 - 1996 Ford F-150
1964 - 1974 Chevrolet G10 Van
1970 - 1974 Chevrolet G30 Van
1961 - 1974 Chevrolet K10 Pickup
1961 - 1974 Chevrolet K20 Pickup
1973 - 1974 GMC C15/C1500 Pickup
1975 - 1978 GMC G25
1979 - 1995 GMC G2500
1996 - 1998 GMC Savana 2500
1975 - 1978 GMC G35
1979 - 1996 GMC G3500
1996 - 1998 GMC Savana 3500
1975 - 1978 GMC K15
1975 - 1978 GMC K25
1987 - 1987 GMC R1500
1999 - 2007 GMC Sierra 1500
2001 - 2003 GMC Sierra 1500 HD
2005 - 2006 GMC Sierra 1500 HD
1987 - 1987 GMC V1500
1987 - 1987 GMC V2500
1967 - 1972 Ford Bronco
1975 - 1996 Chevrolet G30
1975 - 1986 Chevrolet K10
1988 - 1998 Chevrolet K1500
1979 - 1986 GMC K1500
1988 - 1998 GMC K1500
1975 - 1986 Chevrolet K20
1988 - 1998 Chevrolet K2500
1979 - 1986 GMC K2500
1988 - 2000 GMC K2500
1987 - 1989 GMC R2500
2001 - 2004 Chevrolet Silverado 1500
1987 - 1987 Chevrolet V10
1987 - 1987 Chevrolet V20
1975 - 1978 GMC C15
1975 - 1978 GMC C25
1975 - 1978 GMC G15
1979 - 1995 GMC G1500
1996 - 1998 GMC Savana 1500
1971 - 1974 Dodge B300 Van
1968 - 1974 Dodge W100 Pickup
1974 - 1983 Jeep Cherokee
1984 - 1991 Jeep Grand Wagoneer
1973 - 1974 Jeep Wagoneer
1969 - 1974 Chevrolet Blazer
1987 - 1994 Chevrolet Blazer
1975 - 1986 Chevrolet K5 Blazer
1988 - 1998 Chevrolet C1500
1979 - 1986 GMC C1500
1988 - 1998 GMC C1500
1988 - 1998 Chevrolet C2500
1979 - 1986 GMC C2500
1988 - 1998 GMC C2500
1996 - 1998 Chevrolet Express 1500
1975 - 1995 Chevrolet G10
1996 - 1998 Chevrolet Express 2500
1975 - 1995 Chevrolet G20
1996 - 1998 Chevrolet Express 3500
1987 - 1987 GMC R3500
1987 - 1987 GMC V3500
1975 - 1978 GMC C35
1977 - 1978 GMC K35
1973 - 1976 Ford F-250
1973 - 1974 GMC C35/C3500 Pickup
1973 - 1974 GMC K35/K3500 Pickup
1996 - 1996 Chevrolet Tahoe
1971 - 1974 Dodge B100 Van
1971 - 1974 Dodge B200 Van
1988 - 1998 Chevrolet C3500
1988 - 2000 GMC C3500
1988 - 1998 GMC K3500
1988 - 1991 GMC R3500
1988 - 1991 GMC V3500
2000 - 2000 Chevrolet Tahoe
1975 - 1976 Jeep Wagoneer
2007 - 2007 Chevrolet Silverado 1500 Classic
2007 - 2007 GMC Sierra 1500 Classic
2007 - 2007 GMC Sierra 1500 Classic
1979 - 1986 GMC C3500
1979 - 1986 GMC K3500
2007 - 2007 GMC Sierra 1500 Classic
2000 - 2000 Chevrolet Tahoe
Price: $204.60
Features and Benefits
Level Load Capacity up to 2500lbs
Ideal for 3/4 and 1 ton applications
Easy Installation
Install Kit Required (see LP installation kits)
Warranty: Lifetime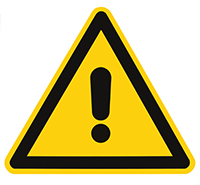 WARNING: Cancer and Reproductive Harm - www.P65Warnings.ca.gov