Fleet
Hellwig sway bars and helper springs offer major benefits to fleet managers by providing more control to drivers, drastically increasing safety. Upgrading a fleet with suspension components from Hellwig will likely pay for itself in reduced downtime and other costs associated with accidents.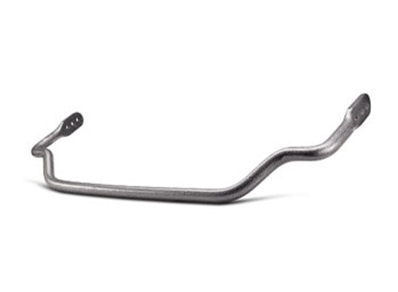 SWAY BARS
Sway bars, or more accurately anti-roll bars, are designed to resist a vehicle's tendency to pitch from side to side during cornering, improving cornering ability and making for a more comfortable controlled ride. Sway bars are among the most cost effective and dramatic improvements that you can make to your vehicle regardless of whether it's a truck, muscle car, tow rig, or RV. Sway bars are also typically easy to install, making them a great first upgrade for anyone who wants a little more control out of their ride.
HELPER SPRINGS
Hellwig Helper Springs are designed to sit on top of the leaf springs at the rear of your truck and work in conjunction with the stock spring pack to effectively increase the level load rating of your truck up to the vehicle's gross vehicle weight rating. Hellwig Helper Springs are adjustable, easy to install and come with all the necessary hardware to make installation painless. Hellwig offers several types of Helper Springs, each with different load capacities and applications in mind. Like all of Hellwig's steel products, they are forged in California in Hellwig's ISO9001 certified factory and come with Hellwig's limited life-time warranty.