HELLWIG MEDIA PACKET
Meet Hellwig Products
A family-owned business for 74 years, Hellwig Products specializes in American Made, precision engineered products.
We installed our signature steel helper springs and rear sway bar onto this Thor Tellaro Class B motorhome on a Ram ProMaster 3500 chassis and the owner was thrilled with the difference our products made.
Class B Motorhomes can benefit greatly from the addition of helper springs and upgraded sway bars. Nobody likes the sensation of swaying side to side at freeway speeds when you're caught in a crosswind, nor do they like the wallowy feel that a loaded RV can have when attempting to navigate a twisty road.
Hellwig has designed several RV-specific products that will help combat some of your RV's wayward handling characteristics and get you feeling like the King of the Road once again!
Thanks to our friends at Galpin Auto Sports in North Hills, California for allowing us to do the installation at their facility!
For the last 74 years, Hellwig Products has been making precision-engineered suspension products from American sourced steel at their facility in California. A family-owned company from the start, Hellwig is dedicated to helping enthusiasts with all their suspension needs. Transforming from a father and son door-to-door sales operation to a manufacturing powerhouse distributing worldwide, its dedication towards constantly improving its products to develop the best performance suspension parts remains unchanged. American manufacturing is in our DNA.
The COVID-19 pandemic has posed challenges for businesses of all sizes across our nation. The Sun-Gazette Newspaper recently spoke with us to discuss the impact it has had on us and how we've adjusted.
Read the full story by clicking the link here – The Sun-Gazette Hellwig Products
Ever wondered how a sway bar works?
Sway bars, or more accurately anti-roll bars, are designed to resist a vehicle's tendency to pitch from side to side during cornering, improving cornering ability and making for a more comfortable controlled ride. Sway bars are among the most cost effective and dramatic improvements that you can make to your vehicle regardless of whether it's a truck, muscle car, tow rig, or RV. Sway bars are also typically easy to install, making them a great first upgrade for anyone who wants a little more control out of their ride.
Helper Springs are designed to make hauling heavy lands safer by maintaining a level ride height. Towing and hauling heavy loads can cause the rear end of your truck to sag which leads to decreased control, increased wear and tear on rear end suspension and braking components, light steering response and difficulty braking.
Helper Springs are a cost effective solution that improves the look and safety of your truck but maintaining a level ride. Helper Springs are also typically easy to install, making them a great first upgrade for anyone who wants a little more control out of their ride.
Mike Hallmark of Hellwig Products made a guest appearance the 4×4 Podcast to talk about the importance of load and sway control and all things overland and off-road.
Listen to the podcast by clicking the link here – The 4×4 Podcast
Our new Ford Ranger Helper Springs were recently featured in the latest SEMA eNews New Product Roundup.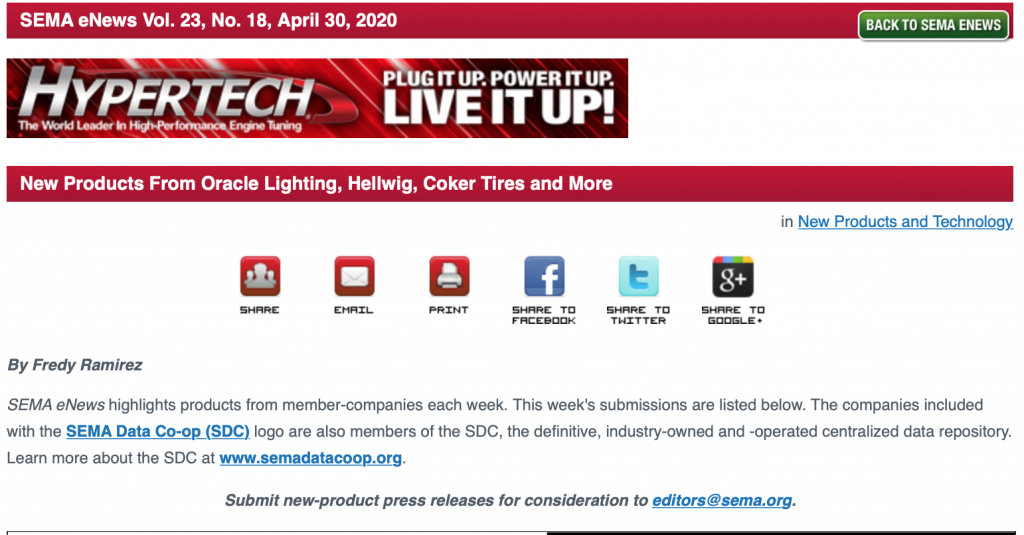 Read the full story by clicking the link here – SEMA eNews Ford Ranger Helper Springs
Truck Trend featured our new Ford Ranger Helper Springs build in a recent new products roundup – "Hellwig Helper Springs & Bilstein 8112 Shocks"
Read the full story by clicking the link here – Truck Trend Ford Ranger Helper Springs
"Overlanding fever has opened up opportunities for mild-mannered brands that have lived off-road for decades to finally get some spotlight. Hellwig Products, a 73-year-old, family-run company that makes towing, hauling and performance suspension products. We met Hellwig previously while covering the Nissan Titan-based Rulebreaker camper and Ultimate Parks Titan. The California-based outfit switches to Ford for SEMA with its "Attainable Adventure" Ranger, based on the 2019 Ranger XLT pickup. We're not sure how financially attainable this is compared to some of the recent VanLife rigs we've featured, but it seems pretty plug-and-play by avoiding a catalog of custom parts."
Click this link to read the whole story – Autoblog Hellwig Ranger Article
Motor1.com featured our new Ford Ranger build in a recent article – "Ford Ranger Gets Overland Treatment From Hellwig."
Read the full story by clicking the link here – http://Ford Ranger Gets Overland Treatment From Hellwig