FourWheeler Magazine Feature – Control Issues: Chevy Silverado 2500HD Hellwig Big Wig Anti-Sway Bar Install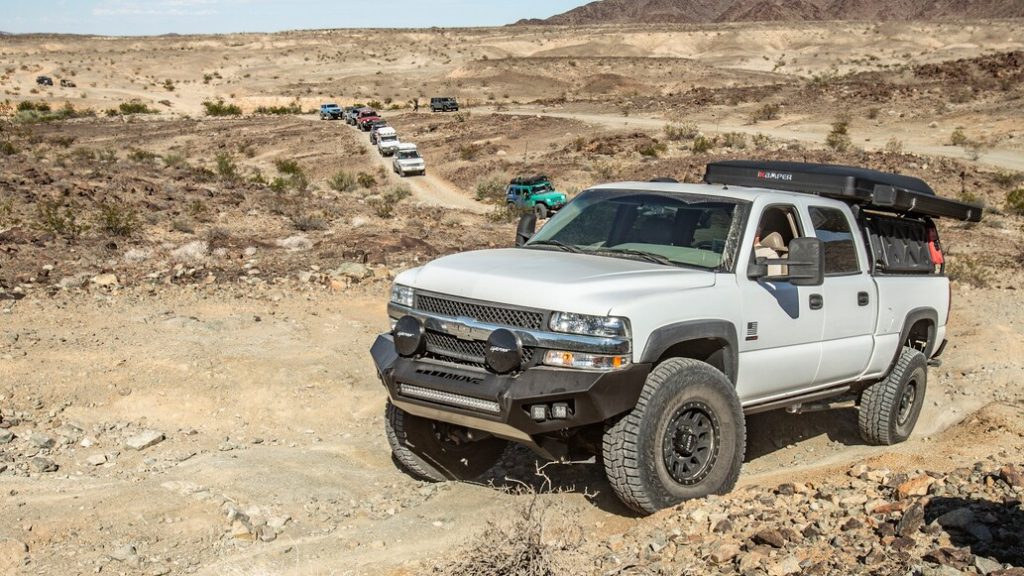 FourWheeler Magazine installed our Big Wig Rear Sway Bar on their 2002 Chevy Silverado 2500HD overland build, fitted with a BDS lift kit, 37-inch tires, and a whole bunch of other overland goodies.
To help fight the body roll from the altered center of gravity, FourWheelers' Jason Gonderman turned to us and our 76 years of load and sway control expertise to assist. The rear sway bar was installed quickly and provided the sway control they were looking for.
FourWheeler's Jason Gonderman had this to say about the product: "Though not as sexy as a fancy new rack-mounted billet widget for the world to see, Hellwig's Big Wig rear anti-sway bar is among the top aftermarket parts that you can spend your money on for heavy-duty trucks that have a raised center of gravity, tow frequently, or haul a load. The anti-sway bar is constructed of solid, heat-treated, 1¼-inch chromoly steel right here in the good ole U-S of A, and comes with a limited lifetime warranty."
Read more here – http://Control Issues: Chevy Silverado 2500HD Hellwig Big Wig Anti-Sway Bar Install