January's Notes from the President
SEMA Show 1967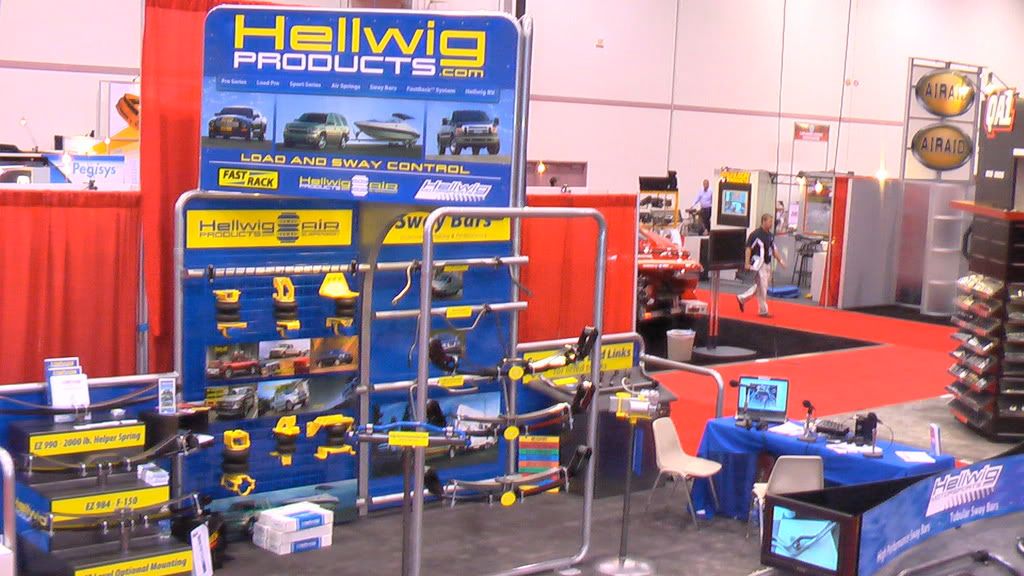 SEMA Show 2008
Hellwig Products and SEMA
Our relationship with SEMA started in 1967, its first year. Hellwig Products has been attending the SEMA trade show in Las Vegas for 24 years. Many valued relationships have been born out of our participation in SEMA and some of our oldest business relationships started at a SEMA event. In 2006 at the SEMA show in Las Vegas Hellwig Products was recognized along with 18 other exhibitors as the only companies still exhibiting at SEMA as charter members of the organization.
This year's SEMA show has been one of our big successes of 2008. This automotive trade show is our premier "industry" trade event each year. All facets of our industry are represented from racers to truck enthusiasts to electronics specialists and street performance people. Traditionally at this show our products have been displayed in the Truck and SUV hall. However, this year I made the decision to display our products in the Performance and Racing hall. We were met with overwhelming excitement, the new kid on the block, so to speak, even though we have been attending this show for 24 years. It was with great surprise that interest in our products turned out to be so high. The products we offered this year did help to attract a new group of buyers, giving us the opportunity to explain our capabilities as a company.
SEMA continues to be our main venue for exhibiting new products, cultivating new relationships and maintaining the existing relationships. Check them out at SEMA website if you want to learn more.
Posted on Monday, December 22nd, 2008 in
Uncategorized
.
Leave a response
, or
Trackback